Dinner and party
For those who attended the last dinner during the event, will confirm that it is one of a kind. But this year we will even do better. We are working on a special guest and hope to announce the person very soon. After the dinner in the luxury athmosphere of the amphitheatre of the hotel, the floor will be open for those who would like to shake a leg.
We have invited The Morning Call Jazz Band. A New Orleans jazz group of 5 people will give us their best shot to entertain you. Get in the mood on the Facebook-site.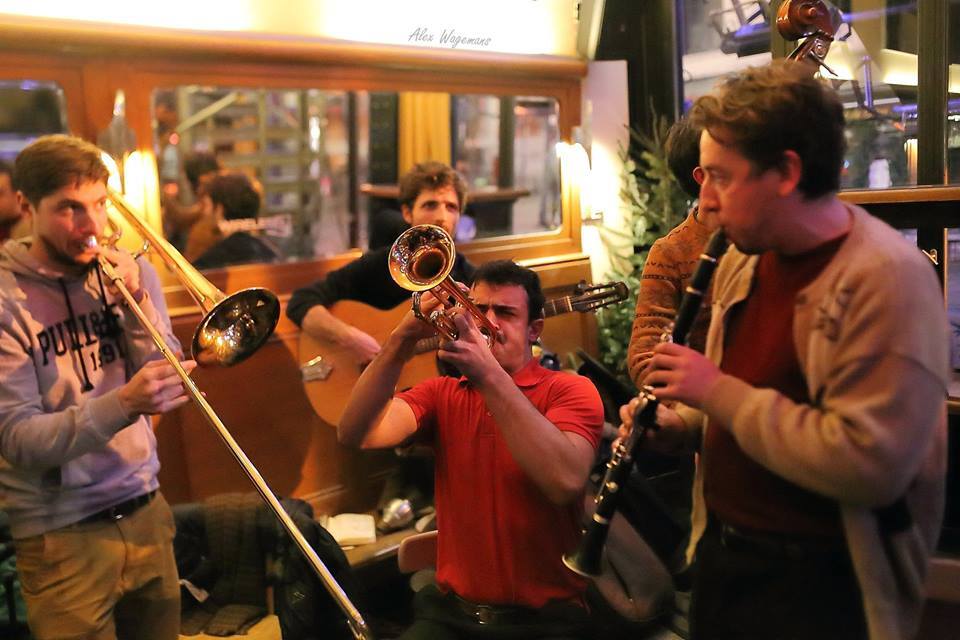 Visit Brussels
A destination that's easy to reach and reasonable prices that won't strain its visitors' pockets, regardless of age. This cosmopolitan city that loves good food lives life its way and expresses itself in a style very much its own: sometimes rebellious and mischievous, sometimes thoughtful and composed, but always very likeable.
More information can be found on Visit Brussels.
Nearby attractions are:
Palais Royal de Bruxelles: The Royal Palace was built on the site of the former Palace of the Dukes of Brabant which was destroyed by fire in 1731. Started in 1820 under the reign of King William, it was modified in 1904 under Leopold II, who had it rebuilt in Louis XVI style.
Atomium: Unmistakable symbol of Brussels and Belgium and unique feat in the history of architecture: the Atomium is today the most popular attraction in the Capital of Europe.
Manneken Pis: This bronze statuette, created in the 17th century by J. Duquesnoy the elder, embodies the irreverent spirit of Brussels. Also known as "Little Julian", due to confusion with another fountain, het Juliaensborreke, it was one of the many fountains serving the city. From being a public fountain, the little fellow has now become a legendary figure. He has been given numerous costumes and decorations and his wardrobe now comprises some 800 items, recently restyled in an appealing scenography (see Museum of the City of Brussels).
BOZAR: Erected in 1928 by the architect and master of Art Nouveau, Victor Horta, it is a centre of cultural and artistic life. A full renovation of the interior restored the original appearance of the building, as originally designed by the master, Horta.