Venue
New chairman, new location
With some internal restructuring, our chair Luc Puis passed the coordination of the 16th International Symposium on Perfusion to the team leader of the scientific events committee. Korneel Vandewiele will direct a team of six people to give you all you hope for during our two day event.
The Scientific Events Commitee is running overtime these days because the organization of next big event: The BelSECT Symposium, is already started.
After an extensive evaluation of possible locations, the Brussels Plaza Hotel was selected as the venue for the next edition.
Hotel Le Plaza is an Art Deco palace built between 1928 and 1931 and breathes history, elegance and tradition wich creates the perfect atmosphere for our symposium and social event!

Especially the conference room, a former movie theatre, is a real eyecather.
It is an extraordinary neo baroque décor, inspired by the Spanish Renaissance, very much in fashion in the US movie theatres at the time. Two fake French windows with pediments decorated with wrought iron and twisted columns surround the stage.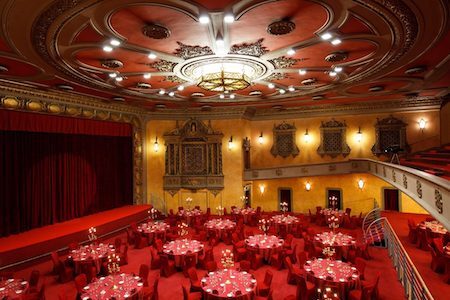 Transport
By car, by train, public transport... any type of transportation will get you easily at the location.